Get Answers
No one knows how many people have died because of asbestos-related cancer over the last 80 years.  What we do know is that while asbestos can no longer be made or used, people are still dealing with its deadly effects.
And they will for years to come.
Hardworking men and women who held jobs from the 1940s through 1980 are still become sick with asbestos-related diseases.  In fact, it is common for people to develop mesothelioma, a rare and serious form of lung cancer, several decades after they were exposed to asbestos.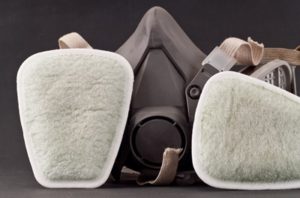 For 25 years, the Keahey Law Firm has helped asbestos victims and their families receive cash settlements from asbestos trust funds.  These funds were established to compensate people diagnosed with mesothelioma and lung cancer.
We often receive questions from those suffering with illnesses caused by asbestos.
I was diagnosed with lung cancer late last year. I smoked cigarettes for many years but I also worked in a factory where I think asbestos was used.  How do I know if I qualify for a settlement if I don't know whether my cancer is a result of smoking or asbestos?  I asked my doctor and he can't tell me.
To receive cash settlements, it doesn't matter if you smoked or didn't smoke. It also does not matter how long you worked in the factory where asbestos was present.  From what you have described and if you worked in that factory before 1980, you likely will qualify for cash settlements because you have a work history that exposed you to asbestos.  Step one:  Call us and let us investigate. There is never a charge for our firm to look into a possible asbestos claim.  We are paid only if we are successful in getting cash settlements for you.
My father worked in a refinery for many years. Some of his co-workers said asbestos was widely used there.  Can our family received compensation?  He died in 2008.
The asbestos trust funds allow only a two-year window following death to investigate a possible asbestos claim. We are sorry to say your dad's 2008 death has surpassed that two-year deadline.  If there was anything we could do, our firm would be so very pleased to help your family.  But the trust funds won't allow that.  Please accept our sincere condolences.
My mother found out last year at UAB she has lung cancer. How do we know if it is from asbestos or something else?
As far as receiving cash settlements from the asbestos trust funds are concerned, it does not matter how your mother developed lung cancer. In order to receive settlements, we need to look at her work history and establish a time when she could have been exposed to asbestos.  Please call us at 1-205-327-1470 as soon as possible.
Please don't wait.  Call the Keahey Law Firm.  1-205-327-1470.