Veterans
They joined America's armed forces to protect our great nation.  Today, many veterans of the United States Navy, Coast Guard and Merchant Marines are waging their own war against a deadly enemy.
They are battling mesothelioma and lung cancer because they were exposed to asbestos during their military service.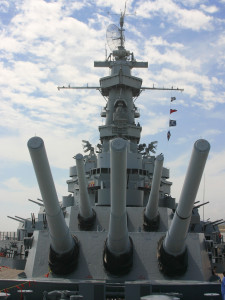 Asbestos was widely used on military ships and around shipyards.  While U.S. Veterans may have never seen it, it was present.  Tiny asbestos particles so small they looked like dust often filled the air.
The U.S. Navy, Coast Guard and Merchant Marines are not to blame.  They didn't know that asbestos was a product that literally could kill its servicemen and servicewomen.
But the manufacturers of asbestos did.  Documents from as long ago as the 1930s prove the companies that made asbestos knew the dangers.  But that didn't stop them.  Why?  Because made many millions from selling products containing asbestos.
For much of the 20th Century, military ships built for the U.S. Navy, Coast Guard and Merchant Marine were filled with asbestos.  No one knows how many Veterans from those three branches of service have died because of asbestos exposure or how many are sick today with asbestos-related diseases.
If you are a U.S. veteran and if you have been diagnosed with mesothelioma or lung cancer, we encourage you to call us as soon as possible.  You may be entitled to large cash awards—not from the Navy or any branch of the armed services, but from asbestos trust funds that were established to help care for asbestos victims and their families.
Family members of U.S. Veterans who have recently died of lung cancer or mesothelioma may also receive large cash awards.
The first step to call the Keahey Law Firm at 1-800-291-0050.
If you are a U.S. veteran, we proudly salute you and sincerely thank you for your service.