Get Answers
For more than 25 years, the Keahey Law Firm has had one mission:  To help asbestos victims get the cash settlements to which they are entitled.  Because we are based in Alabama, much of our work is done for Alabama residents.  But we have assisted asbestos victims and their families across the United States.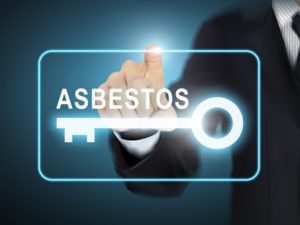 We focus ONLY on asbestos exposure.  It is our one purpose and one in which we take great satisfaction because it gives us the opportunity to help innocent people who have been harmed by asbestos.
The use of asbestos in the United States may be one of the worst examples of corporate greed in our nation's history.  As early as the 1930s, asbestos manufacturers KNEW that exposure to asbestos caused cancer.  They had their own medical evidence that proved it.
Their response?  They kept making asbestos.
The result?  Hardworking men and women became sick with mesothelioma and lung cancer.
No one knows how many Americans have died of asbestos exposure.  But asbestos continues to take its toll—in many cases, several decades after workers were exposed to its tiny, dust-like fibers.  It is not uncommon for someone who worked around asbestos in the 1950s, 1960s and 1970s to be diagnosed today with mesothelioma, lung cancer or asbestosis.
Mesothelioma is a rare form of lung cancer directly linked to asbestos exposure.  If you have mesothelioma, please take a moment and call us.  You may receive large cash settlements.  If you are a family member of someone who died of mesothelioma, you also may qualify for cash settlements.
Please don't wait.  Call the Keahey Law Firm.  1-800-291-0050.